© Dill Parking Lot Stripes and Maintenance | 745 Burrage Rd. Concord, NC
28025 |Phone: 704-786-5283 | Fax: 704-795-2541 | Cell:704-791-5283
dill parking lot
stripes & maintenance
Clients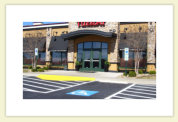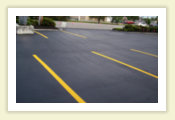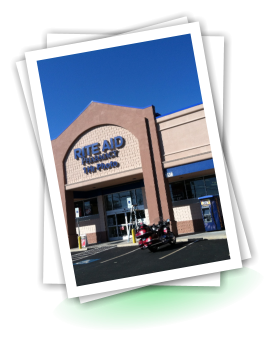 Top Dun &
Bradstreet Rating


Our Business is Making You Look Good!


Dill Parking Lot Maintenance has been handling most all of the store repairs
to include asphalt & concrete repair/replacement, parking lot overlays, and our
yearly re-stripe program for the past 15 years in the 8-southeastern states and
roughly 800 stores, that I am responsible for.Dill has given us exceptional service,
fast response times, and always makes repairs in a professional manner with
virtually no call-backs and at a fair price.
I have known Claude Dill, the owner, for the past 35 years, as we both worked
for Eckerd Drugs, which is now Rite Aid. He is a man of his word, who take's
great pride in his work, and is fair, honest, and knowledgeable.I am completely
confident in their abilities and methods of repair. They always use high quality
materials and make repairs the right way. I consider Dill as a valuable asset in
this industry.
I'm sure you will be delighted in their performance.
Right Aid Inc.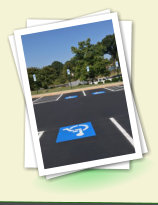 Ruby Tuesday, Inc. has been utilizing the various services of Dill Inc. since 2003.
Over the years, we have been extremely satisfied with the professionalism,
integrity, and quality of work displayed by this company, its team members,
and the owner, Claude Dill. Mr. Dill is a conscientious business partner and is
an individual we count on not only for routine maintenance but also in times of
emergency- albeit facility related or as a result of coastal weather challenges.
Dill Inc. is always ready to be of assistance and is a great asset for any company
looking for a reliable partner for their facility maintenance needs.
Management Team
Ruby Tuesday, Inc
Having usable reserved parking is a must in order for people with disabilities
to safely access businesses. Our agency often gets complaints from people with
disabilities regarding parkingspaces that do not meet Americans with Disabilities
Act (ADA) standards. Businesses that wish to modify their parking to meet code
need to hire a reputable company and many times Dill Parking Lot Maintenance
has been the company hired . We have found that Claude Dill has excellent
knowledge of the state building code and ADA requirements specific to parking
lot striping.
Becky Williams
ADA and Community Education Coordinator
Disability Rights and Resources
Charlotte, NC
The service received from Claude Dill / Dill Parking Lot Maintenance for parking
lot service and striping for the Mecklenburg County ABC Board has been exemplary.
I am confident that you will be very satisfied with the services rendered by Dill
Parking Lot Maintenance.
Mecklenburg County ABC Board operates a main office complex in addition to 24
retail outlets. Dill Parking Lot Maintenance has performed striping jobs at several
but not all locations. In each case, the ABC Board received timely service and the
work was done when Mr. Dill stated the work would be performed and completed.
ABC Board retail store parking lot maintenance was always scheduled when the
disruption to the store operation would be at a minimum or zero. Claude Dill is
very concerned with customer satisfaction. In one instance when the ABC Board
was concerned about a minor detail with a parking lot striping job, Mr. Dill had
the work performed again to insure our satisfaction at no extra expense. Customer
satisfaction is taken seriously by Mr. Claude Dill.
The ABC Board has a successful relationship with Dill Parking Lot Maintenance and
is very pleased with the close working relationship that has been developed with
Claude Dill. The ABC Board looks forward to maintaining and continuing our
customer/client relationship well into the future.
If you have questions about the service the ABC Board has received from Dill
Parking Lot Maintenance, please feel free to contact us. The ABC Board property
manager is, S. K. Sherrill, and I can be reached at 704-731-5840.
I am pleased to highly recommend Dill Parking Lot Maintenance as
your preferred parking lot repair and striping specialist. Mr. Claude Dill operates
a very capable and ethical business.
Mecklenburg County ABC Board
Charlotte, NC
What a pleasure it was to work with such a professional organization. Our
parking lots, were extremely faded and the lines were almost non existent.
Thank you for working around our schedule and making our parking lot striping
like new again. The fair price and expedient service made this an enjoyable
experience, and I would not hesitate to recommend you to others.
St. Andrews Living Center


To say thank you for the work that you did just doesn't seem to be enough! We
greatly appreciate the materials and labor that you donated to stripe and paint
our parking lot at our crisis center. What a difference it made to our staff,
volunteers, and guests!
Your generosity helps us continue our work to serve struggling families in need.
Thank you for responding when asked and for making a difference where needed.
Serving even the least of these,
Ed Hosack
Executive Director
Cooperative Christian Ministry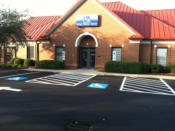 Claude Dill and Dill Parking has been a supplier that I, as well as my counter
partners, have used for many years in my market for asphalt repairs, paving and
parking lot sealing and striping. I have found Mr. Dill to be very responsive to my
request and his company always performed very well for my request. His pricing
is very competitive and he is quick to return your calls, e-mails and provide you
with a detailed bid and scope of work. I certainly would be using his company
again.
Jerold L. Marlow, VP CFM
Fifth Third Bank
Ruby Tuesday has enjoyed a long partnership with Claude Dill and his company.
For our parking lot work whether it is redo's, restriping, or resealing. Claude
is the first phone call we make. We trust his ability to quote us fairly and when
the situation dictates, provide us with options on how to fix a particular
problem. The work is quality, billing accurate, and follow-up is timely. We
look forward to continuing our business partnership with Claude and his company
for many years to come.
Ruby Tuesday Facilities Department


Claude Dill Parking Lot Striping & Maintenance sealed and re striped our parking
lot. Mr. Dill was very professional and prompt. He returned my calls promptly
and kept me informed as to when to expect the crew to do the work and followed
through with his promises. The job w as completed on time and I was completely
satisfied with the quality of work.I highly recommend Mr. Dill to anyone needing
his services, which include pavement marking.
Carolina Farm Credit

I have known Claude Dill for 20 plus years and have always known him to be honest
and straight forward with all dealings. I have been using his company for the
past few years and have found him to have excellent services, fast response to
my needs, all with very competitive prices. I would recommend Claude and
his company without hesitation for your parking lot needs.
Rite Aid Drug